Posted on
By Julie Rasmussen for Roadkill Ranch & Boutique
Posted in Bohemian, Boho-chic, cocktail dress, cupcakes, fashion, Fullerton, Hapa Cupcakes, Heart of Haute, Orange County, party dress, Pin Up style, Rockabilly, stylist, tv wardrobe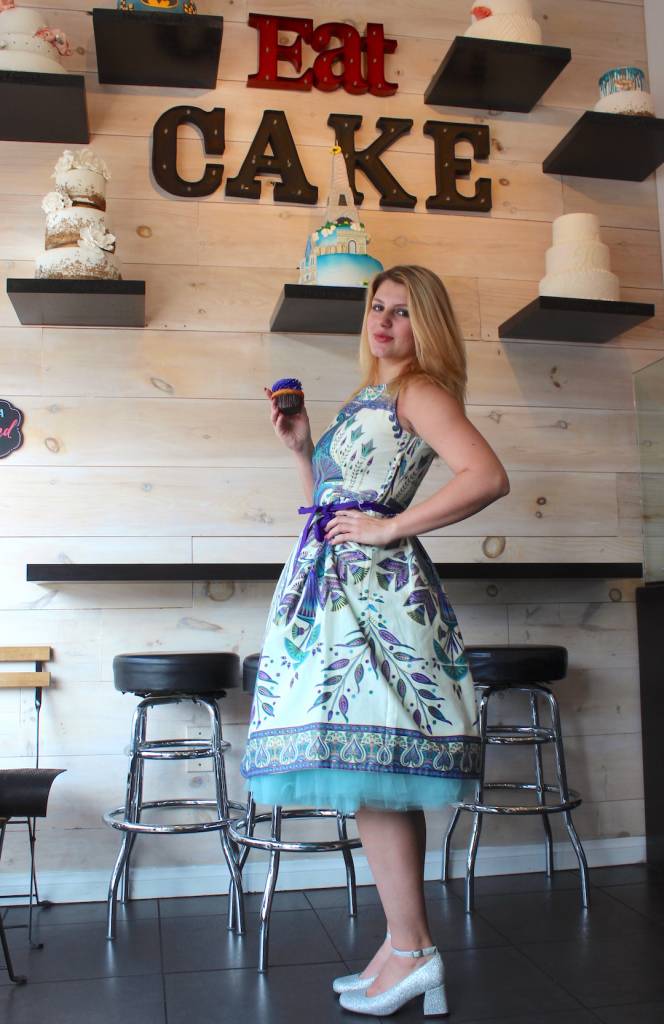 Life is sweet when sprinkled with creativity.
We break for photo shoots!
We were speechless when we received the "Kharma" dress by Heart of Haute. A glimpse of fall-fabulosity had arrived. The rich colors and the whimsical design had us drooling over this retro-inspired, Bohemian printed, Pin Up style frock. Whenever we get new merchandise, we quickly decide who will model the clothing and where will the photo shoot take place.
One of the girls said the pattern and colors resembled a cake, so naturally, the photo shoot should be staged around cakes. Good thing we know some cool peeps at Hapa Cupcakes in Fullerton, becasue that's exactly where we ended up the next morning. They let us in before hours and even had a custom-colored cupcake to match the dress.
Isn't it amazing how one pretty dress can inspire so much delicious energy?
Life is sweet when sprinkled with creativity.
xo
Photo Credit: Savannah Kaefer