Posted on
By Julie Rasmussen
Posted in art, best boutique shopping, best gifts, candles, David Bowie, eternal flame, fan art, fire, flame, Frida Kahlo, Fullerton art walk, fun, kitschy, local artist, novelty gifts, prince, shop local, support local artists, The Golden Girls, there's art in Fullerton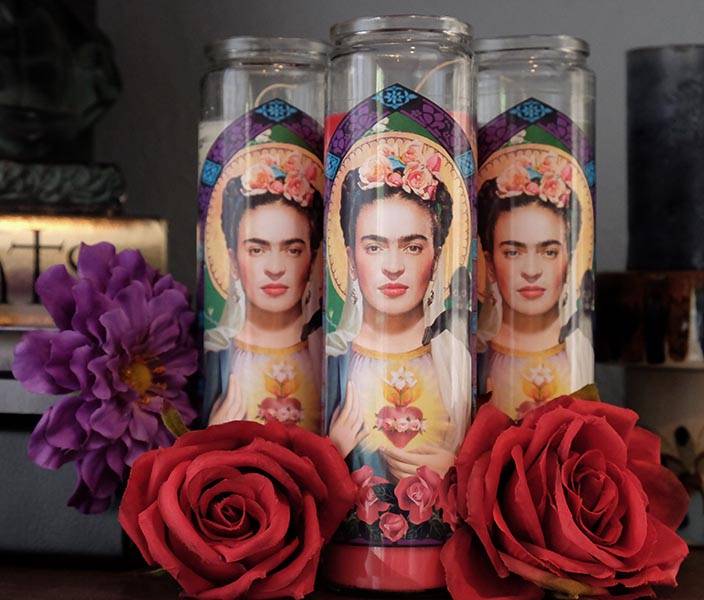 We are getting ready for Fullerton's next Art Walk which happens to be this Friday, Sept.1st. We are proud to feature local artist Kerrin Piche Serna and her "Eternal Flame" exhibit. Kerrin started making celebrity candles because of her love for The Golden Girls. With her art background and Photoshop skills, she creatively curated a line of fan art candles, AKA false idols for true worship.
And she's got something for everyone. From the cast of Game of Thrones to David Bowie, Prince, Frida and more, these wax novelties make perfect little gifts.
So stop by on Friday, check out her collection of candles, and listen to some live music by our awesome friend Guy Nelson.
We're on fire!!!