Posted on
By Julie Rassmussen
Posted in ancient chinese secret, ancient secret, beautiful skin, beauty, beauty secrets, best boutique, crystal healing, downtown fullerton, egyptians, energy, fountain of youth, healing stones, jade, jaderoller, mother nature, organic, Roadkill Ranch, younger looking skin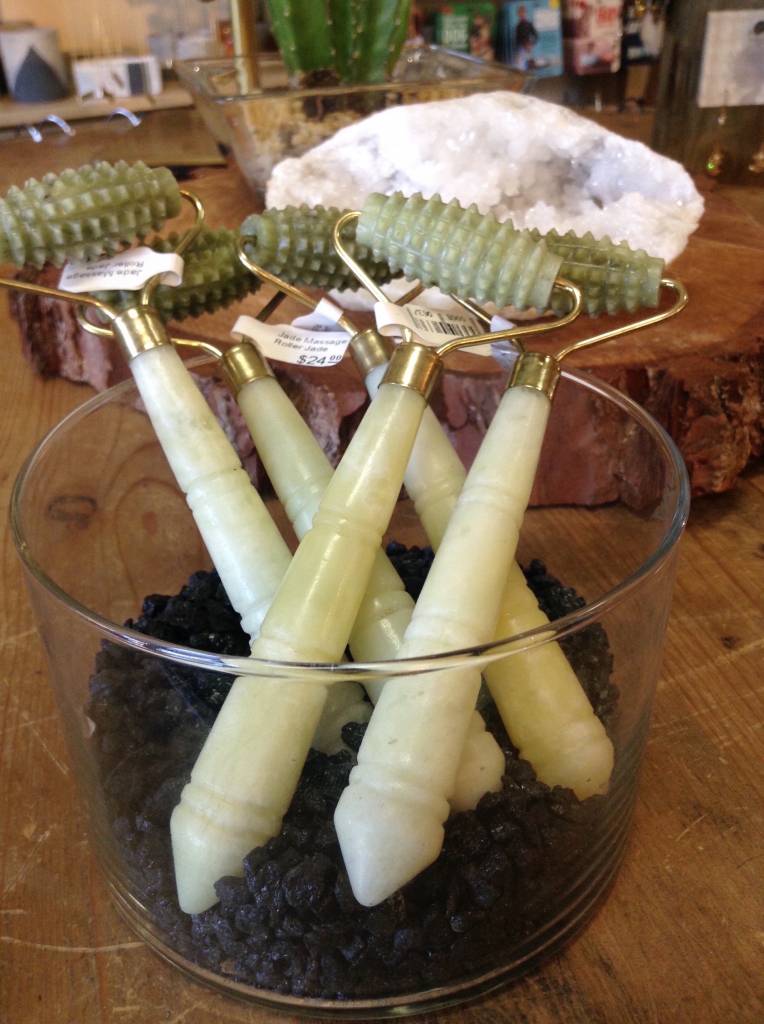 Do you want to to know why we're so excited? It's because we just received a shipment of spiked jade rollers! Jade rollers have been used for centuries in China, Egypt and other parts of the world for their magnificent healing properties to the skin. The ancients claim this to be the secret to younger, healthier looking skin.
Jade stone naturally stays cold even when in contact with the skin; this helps tighten pores, and improve blood circulation and skin tone. When rolled over the skin, it reduces puffiness, wrinkles, and dark under eye circles. But wait!!! There's more!!! It also helps with lymphatic drainage and is a natural anti-inflammatory. Ummm....yeah! No crazy injections or high-priced skin peels, just a beautiful organic stone from Mother Nature herself. Roll on!
Namaste!